Sustainability in the Green Street Community
"Sustainable 19144" is the ministry formed by Susan Christian (under the care of Green Street Monthly Meeting) bringing Quaker testimonies to the convergence of three pressures on Germantown:
a global economy in transition that leaves little economic opportunity for most of us
our beloved Earth under great stress due to excessive use of fossil fuels, and
the effects of trauma and racism on our families
The ministry seeks to bring people and institutions together to build new partnerships, learn new skills and take action together. In this work, Susan focuses on 1) building and modeling sustainable practices with the Germantown Life Enrichment Center, a local community center, as well as the residents of a 128-bed single-room occupancy (SRO) residence for single men; 2) organizing the Germantown Sustainability Network, to bring local people, faith communities, businesses and institutions together to network and share ideas about building a more sustainable neighborhood for all of us; and 3) organizing her own little corner of Germantown, to build personal connections and resilience among her neighbors.
In other words, we are building the Blessed Community.
2014 Sustainability Efforts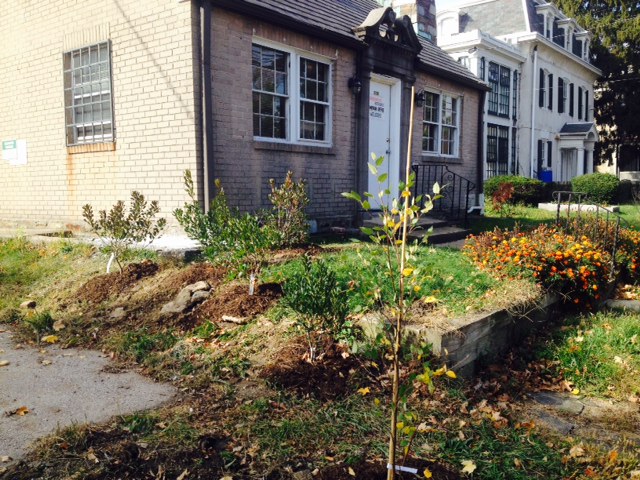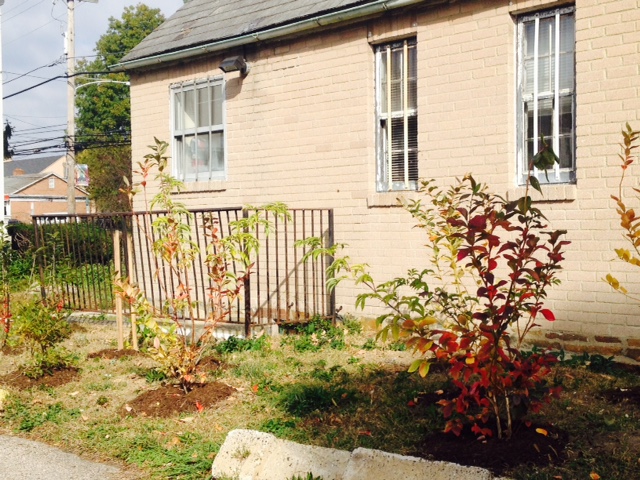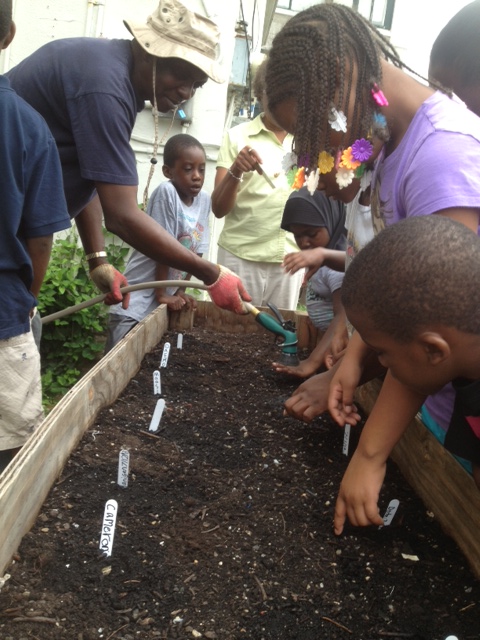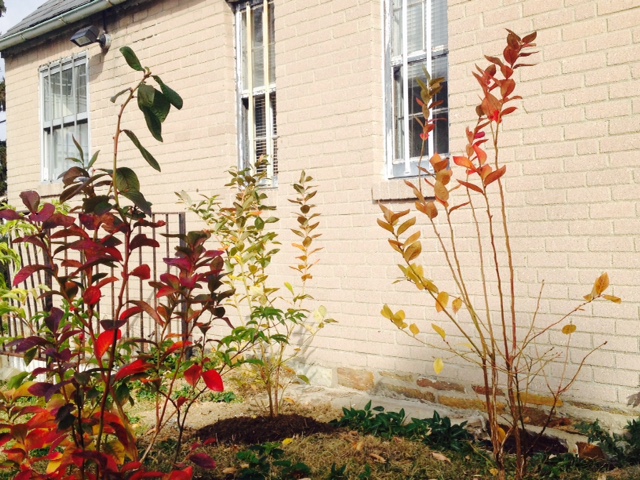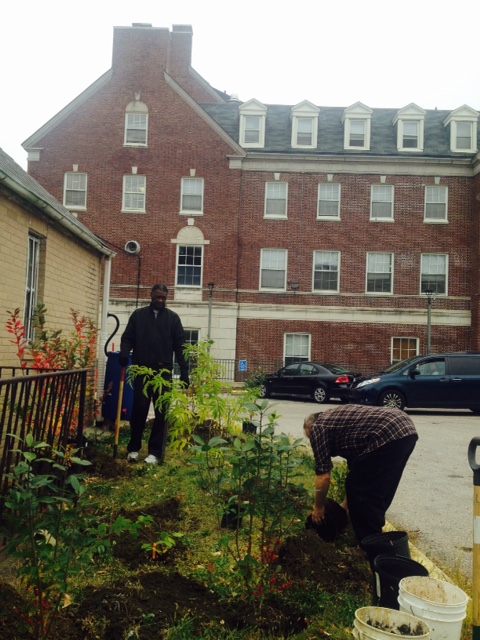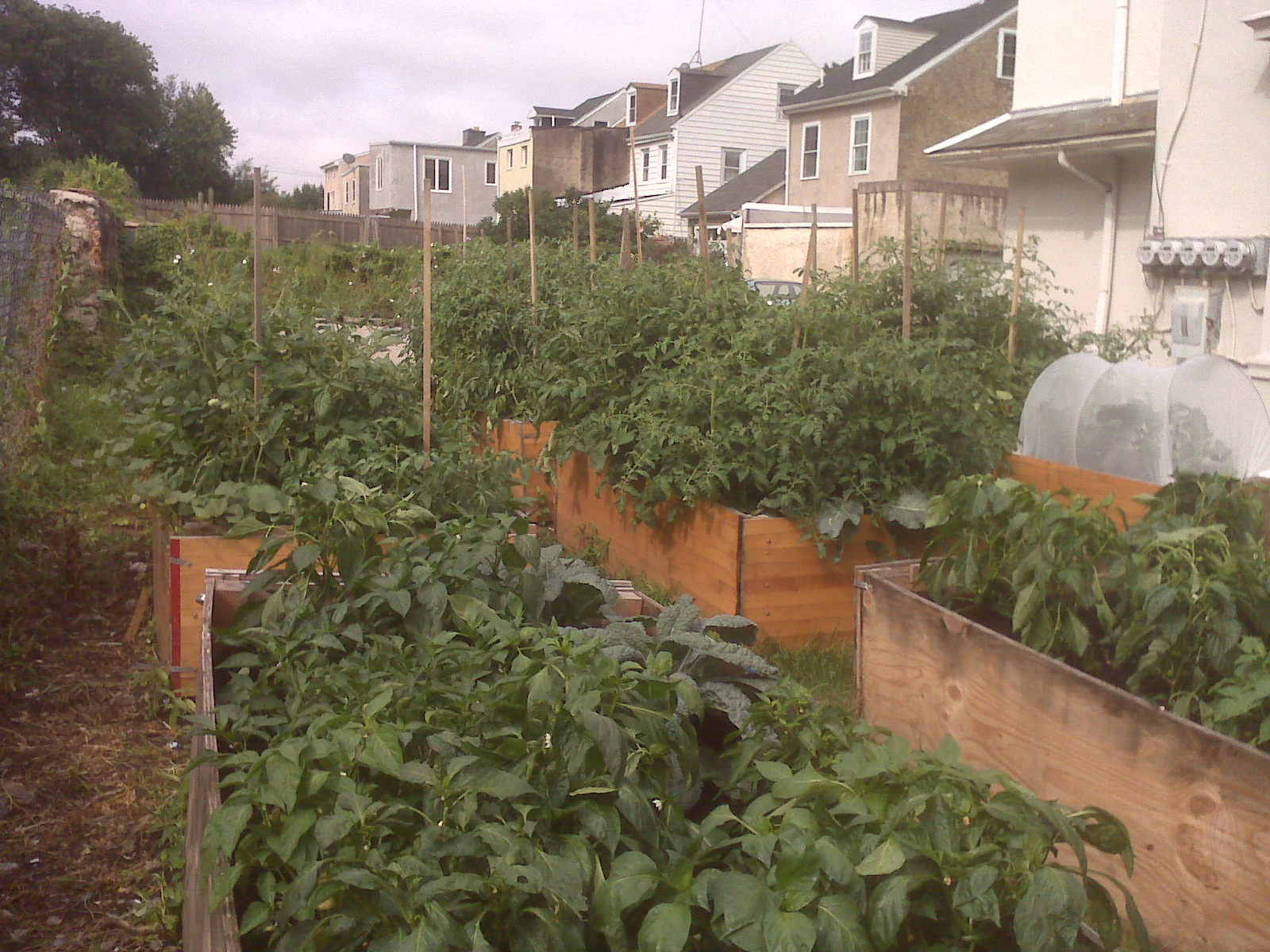 Sustainable 19144 ministry
Report to Meeting for December Worship with Attention to Business
DRAFT of December 3, 2014
From Susan Christian

Good afternoon

I want to tell you a couple of stories about my life and my work in this ministry and mention some spiritual inspirations that have moved me recently.

First, though, some appreciations: I love my Support Committee and my Anchor Committee; the Support Committee, led by Chris Mohr, and including Hollister Knowlton, Sharon Mullally and more recently Kenyatta James has met monthly for this past year. And my Anchor Committee, which keeps me on track, is LaVerne Shelton, Valerie Anderson and Neal Fordham, and we met November 30 when Elviem was visiting us.

I appreciate all the members of this Meeting for having enough faith in me and in this work to award a grant last summer to the Germantown Life Enrichment Center. With this grant of $5000, we added 5 hours of paid work a week to my wages. So some of the work I had been doing as a volunteer, I can now get compensated for. The CEO, Maurice Walls, added another 5 hours from GLEC's other resources to match that, so now I am a half-time employee! The Meeting's good faith grant has already been matched $1 for $1.

The work of my leading as staff and volunteer takes place at three levels: organizational (GLEC), neighborhood-wide (Germantown Sustainability Network) and within my own 6 block neighborhood. At GLEC I am staff, but I also volunteer with the Green Committee where I work alongside Board members and GLEC residents. In my immediate 6 block neighborhood, I am helping organize neighbors to build local resilience on the model of Transition or Resilience Circles.

Now for the stories:

First, a short story about me. This adventure is nothing if not an exercise in learning to live with more simplicity in my life--what is necessity and what is privilege? What does "right sharing" mean? In the past year both our washer and our dryer have gone out of service and we now go to the Laundromat around the corner. The only thing hard about it was lugging our stuff there and back again. So we were driving. Then one day my partner brought home a new tool for us: one of those lovely bright blue hand carts that you see in the city. When I saw this thing I was overcome by a powerful sense of well-being. This was surprising and puzzling. Who could have known that his little thing could have such an impact on me. After some reflection I decided that this cart represents an increasing sense of self-reliance and independence that comes from doing my laundry in this way. Elviem said she thought it could be because I'm "on the path". Which also makes sense. Living with less means sharing community resources. Does having a washer and dryer of one's own constitute a necessity or a privilege?

Second, some stories about building the blessed community. Some of you have met the three men I will mention. I don't know their personal stories -- as in how they came to reside there, but they mostly have health issues that were leading toward homelessness. One of them has NO cash income as he negotiates his new reality of having a disabling heart condition.

We are working to build GLEC into a model of sustainability, a place where the community can see and even get some assistance employing some accessible and mostly low-tech ways to incorporate sustainable practices in their own households. The first thing we did (two years ago) was start composting kitchen waste. Then, six months later (2013) we built our raised beds, filled them with soil and compost, and started planting in June. Though we started very late, we raised 250 pounds of produce for the kitchen. In 2014, we topped 900 pounds.

Ian: For the 2014 growing season, we won a grant to pay Ian a little bit of money to do garden oversight and volunteer management. GLEC has already let him know that they will pay him out of GLEC resources to do the same thing next year. Last June, Ian noticed that we could enter our garden in a PA Horticultural Society (PHS) contest. Why not! So he took the initiative and sent in the application. PHS came out, inspected the garden, expressed some modest appreciations. We heard nothing. Finally last month we got the news that we had won! We are now a "Garden of Distinction". And Ian has received an invitation to attend an awards ceremony at the Governor's Mansion in Harrisburg. He is tickled. Couldn't stop chuckling about it when he called to invite me to go with him.

Tyrone: Tyrone no longer lives in the GLEC community, but he proved to be such a valuable volunteer that Maurice hired him on. Meanwhile, I had given up on the composting project. Even without going back there, where the composting bins were, I just knew no one was maintaining the compost. Then one day Tyrone mentioned to me that he thought the compost was almost ready. WHAT???!!!! So I went back and looked at the compost set up. He took the initiative to build new leaf enclosures and they were full of leaves! Someone was paying attention to composting. When we planted those 22 native shrubs last November, we put some of Tyrone's compost in each hole, like a blessing on each plant.

Greg: This man arrived in 2014, and got involved with the Green Committee right away. Greg is a seed saver, a creative and crafty guy. Greg is the one who submitted a landscaping design seeking a grant from the GUCDC Stone Soup grant program. If it hadn't been for this initiative on his part, we wouldn't have won the $1500 grant that enabled us to purchase the 22 native trees and shrubs that we planted last month. We wouldn't have developed a working relationship with Philadelphia University or with GUCDC. Greg has now offered to make wreaths and sell them as a fundraiser for the Green Committee. He can't do the heavy lifting, but he can contribute in many important ways.

Building the Community

We are doing well, I think, in bringing to light the gifts of these men. We have a number of ideas for ways to use their skills to start new businesses and grow the local economy of Germantown as well as their own personal income. We are building the Blessed Community, the "kindom" of God. I love this from the Kabarak Call, approved in Kenya at the Sixth World Conference of Friends in 2012:
We are called to work for the peaceable Kingdom of God on the whole earth, in right sharing with all peoples. However few our numbers, we are called to be the salt that flavours and preserves, to be a light in the darkness of greed and destruction.
These people, my community, my work, feel like blessings in my life. I have so much more to tell you. Ask me about it. Ask me about the plant nursery, about the Germantown Sustainability Network, about Douglas Gwyn's book, "A Sustainable Life: Quaker Faith and Practice in the Renewal of Creation." Ask about the Weavers Way New Economy Project. Ask how you can help.

One morning during a time when I was feeling somewhat distant from Spirit, I heard a message from God: "Don't you go down this road without me!" Mirrored more elegantly by Rainer Maria Rilke in the Book of Hours I-59, edited down somewhat here:

God whispers to us as he makes us...

Let everything happen to you: beauty and terror.
Just keep going. No feeling is final.
Don't let yourself lose me.
Nearby is the country they call life.
You will know it by its seriousness.
Give me your hand.
Meeting Secretary:
Bethann DiGiovanni
Office Phone: (267) 285-0553
Office Hours: Monday through Friday, 9:30 a.m. to 12:30 p.m.