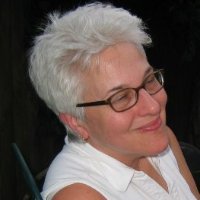 Toward a Sustainable 19144, by Susan Christian
The coming of autumn was not welcome this year — I just hadn't had enough peaches when all of a sudden they were gone from grocery store shelves. But I have come back around to loving the fall and here's why: we have a Dogwood tree in our yard, and I can see and hear the frenzy of activity from squirrels and birds going for the Dogwood's bright red berries. In the space of two minutes this morning I saw a robin, a blue jay, a morning dove, a flock of sparrows and a cardinal move into and through that tree.
The Dogwood is right next to a Japanese maple, which is completely silent and still compared to the Dogwood. We have struggled with the choice of which one to save -- the bed where they are situated is too small and we have to remove one of them. The choice is now clear. The Japanese Maple offers nothing to wildlife because it's not native. The Dogwood is a necessity to local wildlife because they are both native and they evolved together.
Susan Christian
Green Street Friends Meeting
Without justice there can be no peace.
Without peace there can be no sustainability
Without sustainability there can be no future.
The Farley Center, Verona WI
Meeting Secretary:
Bethann DiGiovanni
Office Phone: (267) 285-0553
Office Hours: Monday through Friday, 9:30 a.m. to 12:30 p.m.